FACTC Twitter
FACTC's Twitter Feed
FACTC listserv
Information about signing up and posting (and accessing the archives.)
Search the FACTC list archives
A web search of just the archives of the FACTC listserve.
Legislative News
Legislative News is published weekly during the legislative session by the staff of the Washington State Board for Community and Technical Colleges to highlight issues impacting the two-year college system.
Washington State Legislature
Information about districts, legislators, the house, senate, bills, processes, and more.
College System and SBCTC Calendar
The State Board of Community and Technical Colleges (SBCTC) has locations and dates for upcoming meetings. We encourage FACTC representatives to attend any SBCTC, WACTC, and IC meetings in their area. (The calendar list view includes more details than the table view.)
SBCTC News Links
Read this SBCTC blog for articles about and of interest to Washington state community and technical colleges.
Assessment, Teaching and Learning (ATL)
The statewide Assessment, Teaching and Learning community includes educators, administrators, and institutional researchers — representing both two-year and four-year institutions in Washington.
Open Washington
Open Educational Resources Network
Open Course Library
A collection of high quality, free-to-use courses that you can download and use for teaching. All content is stored in Google docs making it easy to access, browse and download, managed by SBCTC.
Carnegie Foundation
"The Carnegie Foundation for the Advancement of Teaching aims to build a field around the use of improvement science and networked improvement communities to solve longstanding inequities in educational outcomes."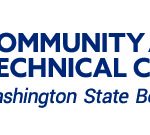 Washington Student Achievement Council